John Mahama congratulates Ruto; asks him to unite Kenya
Former Ghanaian President John Dramani Mahama has congratulated Kenyan President Dr. William Samoei Ruto on his election.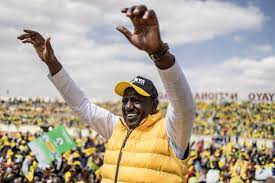 Mr Mahama requested that he bring the people together in order to achieve growth and prosperity.
Indeed, with unity, the nation would make significant development following the election; therefore, Mahama's call to the newly elected head to stand for Kenya's unity.
CHECK ALSO:
"As the carrier of the Kenyan people's trust, as validated in a clear, transparent manner by the Supreme Court, now is the moment to unify Kenya's decent people for ongoing progress and prosperity."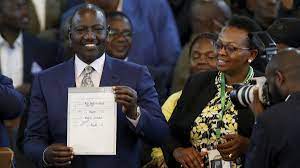 "I am confident that you will fulfill your mandate to the people." "Wishing you a successful and impactful tenure as President of Kenya," the National Democratic Congress's 2020 presidential candidate said in a Facebook post on Tuesday, September 6.
Kenya's Supreme Court ruled on Monday, September 5, that William Ruto had been legitimately elected president.
As a result, the court dismissed the claims seeking to invalidate the August 9 election results.
Raila Odinga and others said substantial fraud had occurred, including tampering with results forms.
In the close contest, Mr Ruto earned 50.5% of the vote.
Next Week, he will be sworn in as the country's fifth president.
By Laud Nartey|3news.com|Ghana