Meet the hardworking 24-year-old student who farms to help pay for his university education.
Agriculture, as it is known, is the planting and rearing of animals for domestic and commercial purposes, and is regarded as the economic backbone of every country.
However, some people believe that farming is only for those who have never been educated.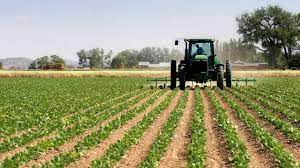 Perry Appoh, a 24-year-old Geography student at the University of Ghana, is from Ziave in Ghana's Volta region, where he survives by doing farming.
He began farming at the age of fifteen, following in his father's footsteps,
Mr. Appoh
, who was named the district's second best farmer in 2017. It came to a point where he realised that his father does nothing but farm, and that by doing so, he has been able to support a family of eight without any outside assistance or income from any other source.
He was inspired there, and since then, he has been able to farm on a large scale, allowing him to pay his university fees without putting a strain on his parents.
Perry owns several farms where he grows yam, rice, and lettuce, among other things.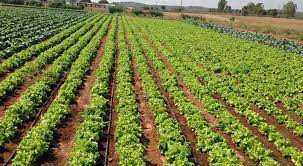 He sold the lettuce he harvested to an agriculturalist, and the feedback was positive because his lettuce grew well and was larger than others'.
Agriculturalists occasionally approach him and inquire about his farming methods, he said.
Perry's farm stands out from the rest because he only uses organic manure as fertiliser, with no inorganic substances. He has been able to grow large quantities of vegetables, cereals, and tubers as a result of this.
He raises mudfish, tilapia, and other fish for domestic and commercial purposes in addition to the foods he grows.
In an interview with MultiCDB, he stated that the covid 19 had an impact on his farming because he was unable to send it to market for sale, and that the price was sometimes forced to rise due to low patronage.
"You either win or lose in farming," he said, "but the profit is greater than the loss." He encouraged youth to get involved in farming because it pays well.
Watch Full Interview Here
Source: Multicdb
Meet the hardworking 24-year-old student w
ho farms to help pay for his university education
Meet the hardworking 24-year-old student who farms to help pay for his university education
Meet the hardworking 24-year-old student who farms to help pay for his university education