Victoria Lebene discusses how she reacted when Abena Korkor made allegations about her husband.
Victoria Lebene, a Ghanaian actress, has been in the news for some time after her husband's name was mentioned in a sex allegations made by the infamous Abena Korkor, who has been going around naming names of notable persons in Ghana claiming they have had a bed encounter with her, with a couple of the men coming out to debunk the claim.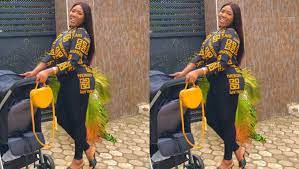 Victoria Lebene, whose husband has had his share of the Abena Korkor's defamation, on United Showbiz on United Television Ghana, described her reaction when she heard and saw people talk about Abena Korkor's allegations against her husband.
Actress Victoria Lebene, who has been married for almost three years, stated that she would not allow hearsay to ruin her marriage because everyone has flaws in their past.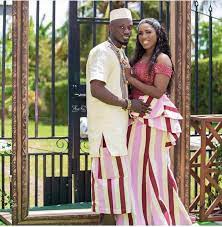 "I just had to carry on with my business because I wouldn't based hearing something to have issues with my husband, everybody has a past, I also have a past my husband has a past.
We go from transitions to transitions to become better person, so if I should hear something about my husband and say "okay, I am done with you", I do not think that was close to it" – Victoria explains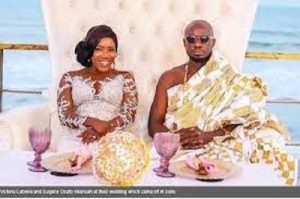 When asked if she handled it calmly, when she heard that, she admitted that it had hit her hard for the first time hearing something like that on media, with her and her husband's names being mentioned here and there, but she had to put herself together to nack it through with her husband.
Check out her video below:
Here's how Victoria Lebene reacted when Abena Korkor came out with husband's allegations #UnitedShowbiz pic.twitter.com/mhx7R4nTm4
— UTV Ghana (@utvghana) April 10, 2022
Victoria Lebene discusses how she reacted