Thomas Partey who from Atletico Madrid joined his new club Arsenal have been in recent times criticised by fans of Arsenal football club.
Some fans believe Partey has made a big mistake leaving a club like Atletico Madrid for the Emirates.
Indeed, some even believe he will now end up wasting his prime footballing years like Mesut Ozil and Alexis Sanchez.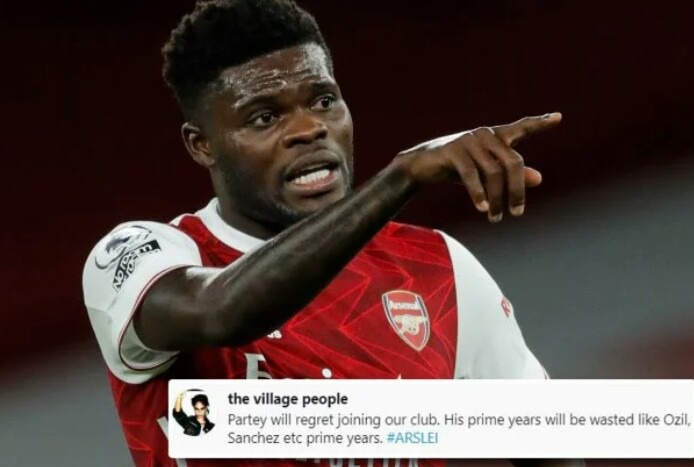 Partey was part of the squard for Sundays game which fans were expecting much from him and his team mates.
The shocking revelation came as a result of Partey failing to secure a win for his new club Arsenal on Sund when a substitute by name James Vardy came from the bench and scored the winning goal for Leicester at the 80 minute.
Some Arsenal fans believe it would have been better for Partey to remain at Altetico Madrid than to join Arsenal and waste his time.
Some fans were of the view that things would have been better for him at Atletico Madrid than Arsenal.