Addi Self details deep secret with Shatta Wale, Captan and the issue that led to his suspension from Shatta Movement
Ghanaian musician and Self Nation boss, Addi Self, has revealed some serious issues he had with his former boss, Shatta Wale, while in his former camp, Shatta Movement.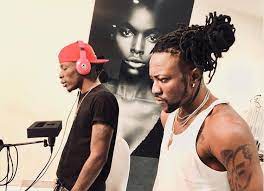 Addi Self was a strong pillar of the disbanded Ghanaian music group, SM Militants, a sub-group of Shatta Movement Family founded by Shatta Wale known as SM or SM4Lyf, which included Addi Self, Captan, Joint 77 and Natty Lee.
They released several songs as SM Militants, including hit songs such as Taking Over and Forgetti, and have also appeared on Shatta Wale's songs such as Control Ghana, True Believer, and others.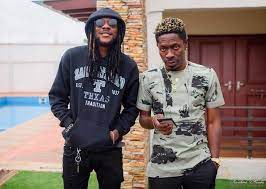 CHECK ALSO: Camidoh drops 6 Renditions of 'Sugarcane Remix' on New EP 'Sugarcane' | LISTEN HERE
However, he has since left the group due to some issues with Shatta Wale, with numerous rumours circulating on social media and other media platforms as to why he left.
But on Sammy Flex he had so many things to say which you can watch the video below to listen to what he had to say about Shatta Movement Militant, Shatta Wale and why he left:
Addi Self details deep secret with Shatta Wale, Captan and the issue that lead to his suspension from Shatta Movement