Man spends over $50,000 to send his pregnant wife to give birth in another country, check out what happened
A man had sadly revealed how he discovered his wife's infidelity in the most agonising way.
The distraught man, wanting to give his wife and baby the best life possible, obtained a visa for his expectant wife to have their child delivered in Europe or possibly America, but was disappointed to learn that the child was fathered by another man.
The story was shared on Facebook by another person who appears to be close to the couple. He stated that he paid N3 million (over $50,000) for the baby to be delivered abroad, but he received the shock of his life.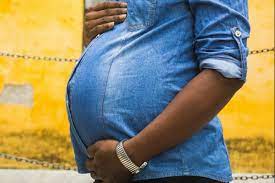 Read Full Story Below:
"He spent up to $3 million to send his wife abroad so that she could give birth safely and their child could have dual nationality.
Thank God, the wife delivered safely and was able to return to Nigeria. When oga asked for the child's birth certificate two months ago, she was posting him and making irrelevant excuses. When oga searched her box a month ago, he discovered his daughter's birth certificate.
The lady had given the child a different surname. oga realised there was a problem right away. He immediately performed a DNA test, and the results were negative.
He is not the child's biological father. On the birth certificate, the lady actually uses the surname of the real father. Oga is currently devastated.
That's about 3.5 million naira gone. Meanwhile, last year, this lady posted their wedding photos on Facebook with the caption "I marry my best friend."
Oga called me and asked, "What should I do, Osazee?"

Thank you for reading this post, don't forget to subscribe! If you have any music, content or products or services you wish to advertise on ZackGh.com or ZackNation then get in touch with us on this number +233246722883 or +233246187160 or you can use the WhatsApp button below.
NOTE: Please take note that the above numbers are currently our official numbers, so please don't contact any other number other than the numbers above, Thank You.
We are also into social media handling, if you have a social media page that you cannot handle it yourself or you need more followers, likes, views for your handle, page or YouTube Watch Hours, subcribers, or views; If you need someone to do that for you just get in touch.
#Sarkodie #ShattaWale #Stonebwoy #Entertainment #Sports #News #Celebrity #CelebritiesLifestyle Ghana Download Mp3 download GhanaWeb Google TikTok Facebook Coronavirus Twitter Weather Jackie Appiah