Stonebwoy finally responds to Tinny, then discusses his new album
Stonebwoy finally responds to Tinny, then discusses his new album.
Not long ago, a Tinny-Stonebwoy feud was making headlines on many news platforms after Stonebwoy made a kind gesture to Tinny live on radio by paying his debt in a way Tinny didn't approve of, and Tinny called him and the panellist who brought up the issue fools.
However, Stonebwoy, the "Therapy" hitmaker, had not said anything since the incident until now on Hitz FM he answered Andy Dosty's question about him and his Tinny.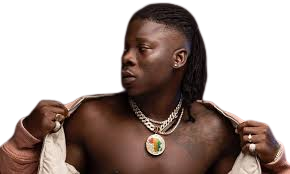 "The time I got in here, there was talking about an issue already which I was not really paying attention, before I sat I had to see the video back to be sure, to be able to (understand what is going on), before I sat, the conversation had gotten to a point where the guy just threw to me like Stone if you go fit like ego be nice ooo, I said why not" – Stonebwoy narrates to Andosty on Hitz 103.9 FM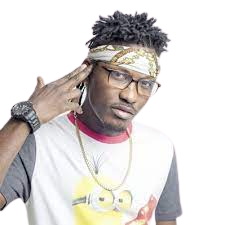 Stopped went on to say that he did that kind gesture out from heart with without any intention of getting publicity but before he realized it was all over the internet which led to Tinny getting angry thinking Stonebwoy wanted to brand him a broke but below is what Stonebwoy had to say regarding the legendary Aletse Kankpe Tinny:
"Tinny somebody I respect alot irrespective of knowing jhis stands when it comes to a few things, we still have to respect him, because it is based on their fabrics that we are here today"
"When Tinny said that (The Insult) it hit me, but I didn't take it too deep, it only closed to me where he really stands" – Stonewoy says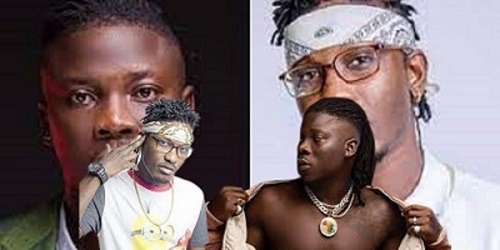 According to Stonebwoy, he believed the guy immediately he mentioned the police because he didn't think he could have just said the issue was with the police if it was not, he wouldn't have believed him if he had mentioned the "Land Guards" but for Tinny to insult him just because he didn't call him Tinny has flawed.
"Me not calling Tinny before and after paying the money for him doesn't warrant him to squeeze me in a manner in which he did when I think that we owe guys the respect just like other people should owe us the respect" says and adds: "But this is what you face bro, I'm telling you, there is a lot of talk bro, but no action, I can pin point my chest that I am one person who don't talk love but I show a lot of love inside the heart and within and very honest, there are so many things that you don't hear, you wont hear but when you get to hear them then you will give me my stone, but people talk love they don't show love, they don't know love".
The BHIM CEO went on to say that he is currently not responding to requests to feature on other people's songs because he is too busy working on his next project (Album), which is about to be released.
Source: Zac
Thank you for reading this post, don't forget to subscribe! If you have any music, content or products or services you wish to advertise on ZackGh.com or ZackNation then get in touch with us on this number +233246722883 or +233246187160 or you can use the WhatsApp button below.
NOTE: Please take note that the above numbers are currently our official numbers, so please don't contact any other number other than the numbers above, Thank You.
We are also into social media handling, if you have a social media page that you cannot handle it yourself or you need more followers, likes, views for your handle, page or YouTube Watch Hours, subcribers, or views; If you need someone to do that for you just get in touch.
#Sarkodie #ShattaWale #Stonebwoy #Entertainment #Sports #News #Celebrity #CelebritiesLifestyle Ghana Download Mp3 download GhanaWeb Google TikTok Facebook Coronavirus Twitter Weather Jackie Appiah