One of Ghanaians 2022 top songs, Shatta Wale's On God peaks 4 Million on YouTube
Some songs, as we all know, lose popularity as they age; however, Shatta Wale's song On God appears to be increasing popularity as it ages.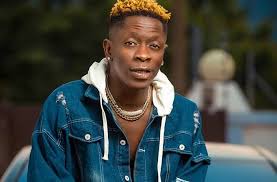 On God by Shatta Wale, the beloved Ghanaian singer anda disputable African Dancehall King, now has 10 million streams on Audiomack and 4 million views on the prominent video streaming network, YouTube. This obviously demonstrates that the song is not going away anytime soon, as we learn that certain Italian players are even utilizing the song as a source of encouragement as they prepare to walk into the playing field after Ghanaian player made his debut with the music.
Source: ZackGh.com