Quality photos of 2pac makes people believe he is still alive; is Tupac Dead or Alive?
Because of high-quality photos of Tupac, some people believe he is still alive; yet, we must ask: Is Tupac Dead or Alive?
Photos of Tupac Amaru Shakur, better known by his stage name 2pac, the late iconic American Hip-Hop musician who is recognised as the G.O.AT. (Greatest Of All Time) in terms of Hip-Hop rap with so many albums and honours to his name, have provoked reactions on the internet.
Many people are still unsure whether the musician is truly dead after being shot many times in Las Vegas, New York, as far back in the 90's with conflicting descriptions of the occurrence making it impossible for many to know the true facts.
The quality of photos in the 1990s was low compared to today's photos, but some of Tupac's photos seen online are almost identical to today's photos snapped with the likes of Iphone, Samsung, and other powerful phones or cameras, prompting people to wonder if the rapper is truly dead how come his photos are of such high quality. Many believe the photos were taken in the 2000s, implying that the rapper is still alive and hiding somewhere.
Take a look at some of Tupac's pictures below:
2pac's Photos and reactions from netizens: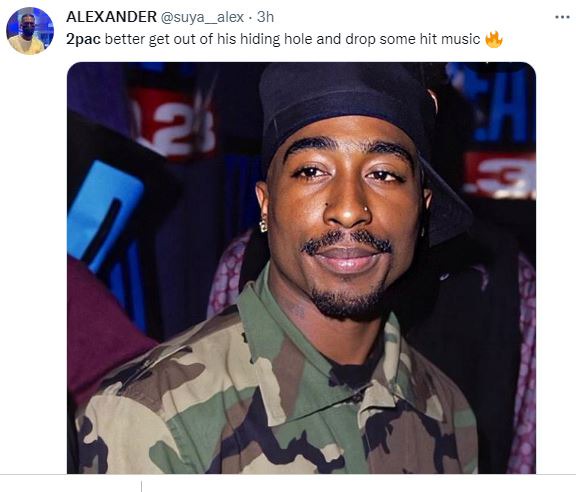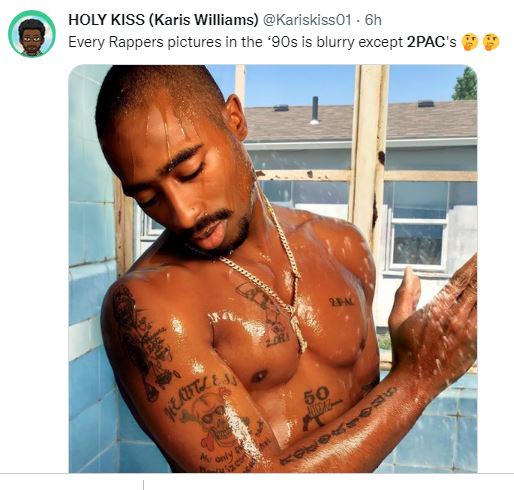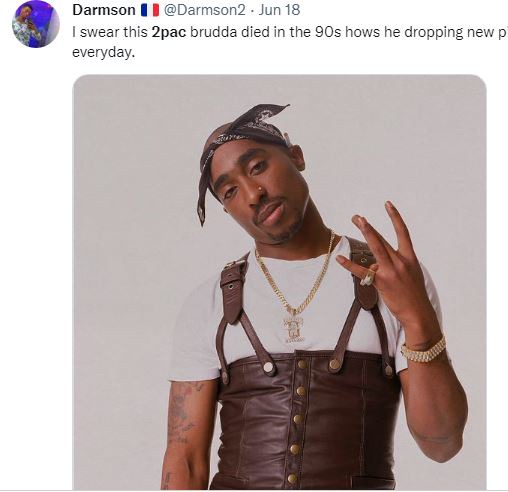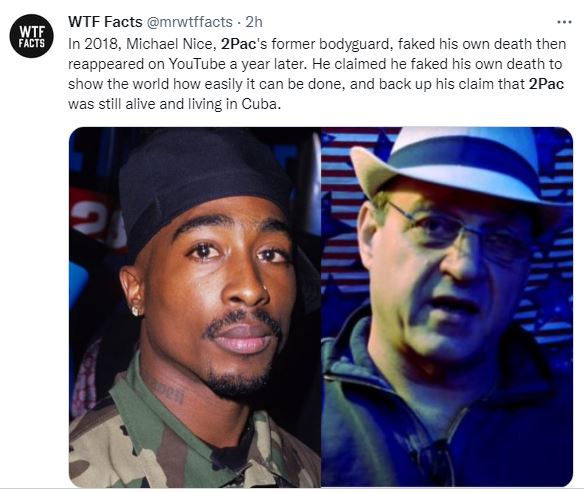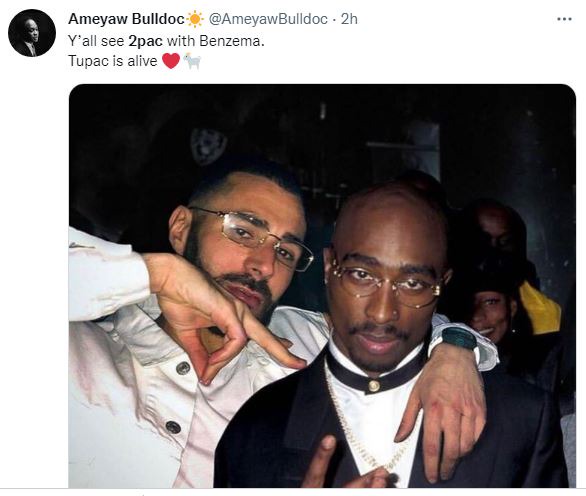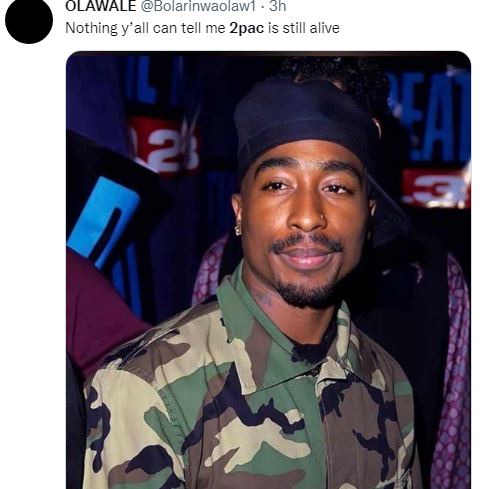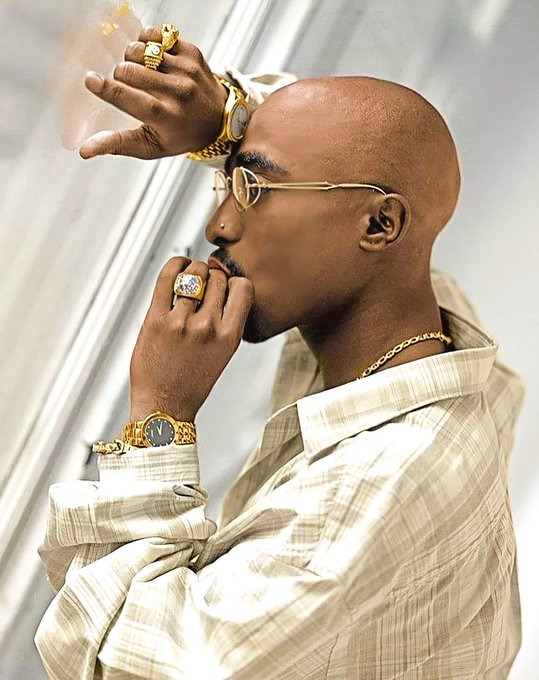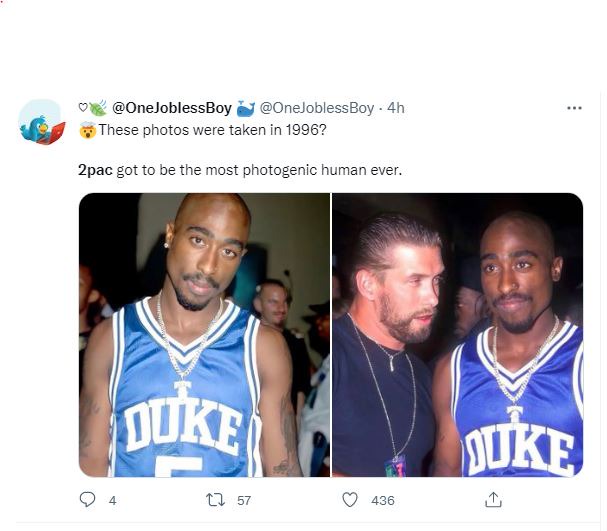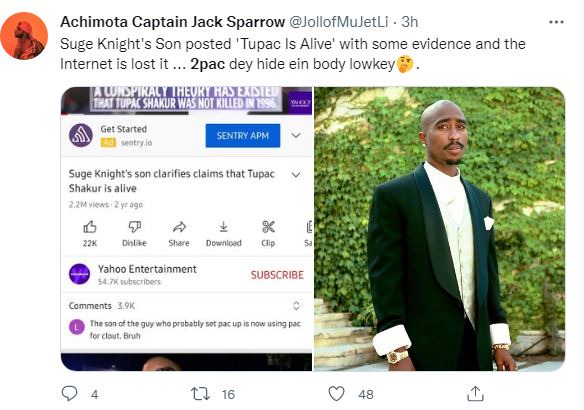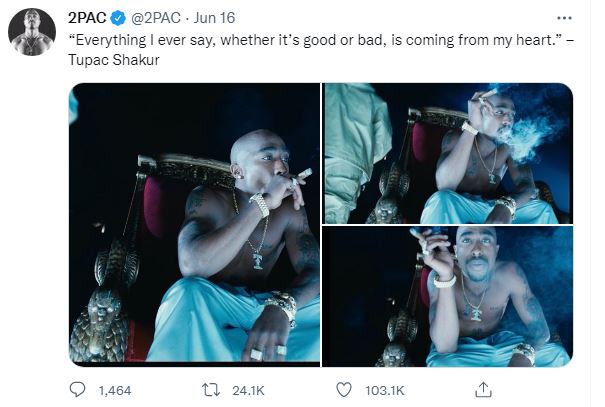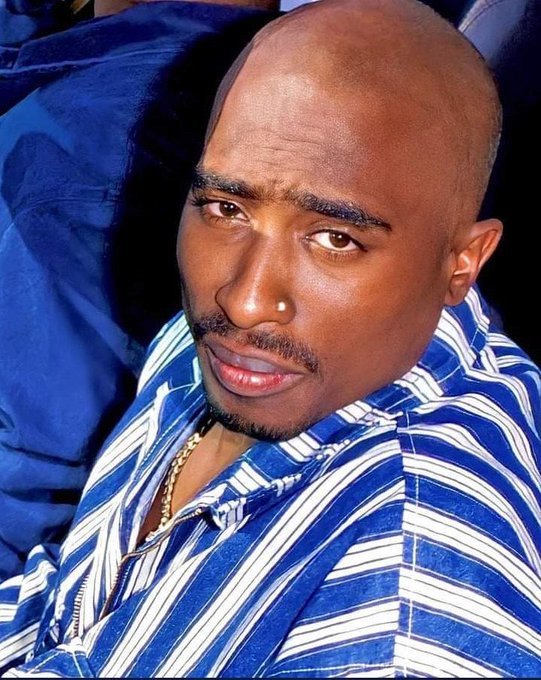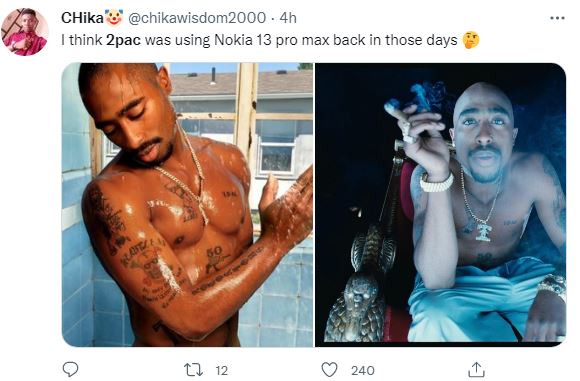 Quality photos of 2pac makes people believe he is still alive; is Tupac Dead or Alive?

Thank you for reading this post, don't forget to subscribe! If you have any music, content or products or services you wish to advertise on ZackGh.com or ZackNation then get in touch with us on this number +233246722883 or +233246187160 or you can use the WhatsApp button below.
NOTE: Please take note that the above numbers are currently our official numbers, so please don't contact any other number other than the numbers above, Thank You.
We are also into social media handling, if you have a social media page that you cannot handle it yourself or you need more followers, likes, views for your handle, page or YouTube Watch Hours, subcribers, or views; If you need someone to do that for you just get in touch.
#Sarkodie #ShattaWale #Stonebwoy #Entertainment #Sports #News #Celebrity #CelebritiesLifestyle Ghana Download Mp3 download GhanaWeb Google TikTok Facebook Coronavirus Twitter Weather Jackie Appiah