Ghanaians are reacting to the facebook post by former John Dramani Mahama for blaming state institutions for the lynching of 90 year Old lady in the East Gonja Municipality.
The old lady was lynched by residents of Kafada in the Savana region after a fetist priest accused her of being a witch.
The old lady in a video was beaten, slapped, kicked and maltreated to her death.
Several people have called for justice for the lady; people call for the arrest of the murderers.
But John Dramani Mahama has accused state institutions for failing to act during the lynching of the old lady. He wrote on Facebook: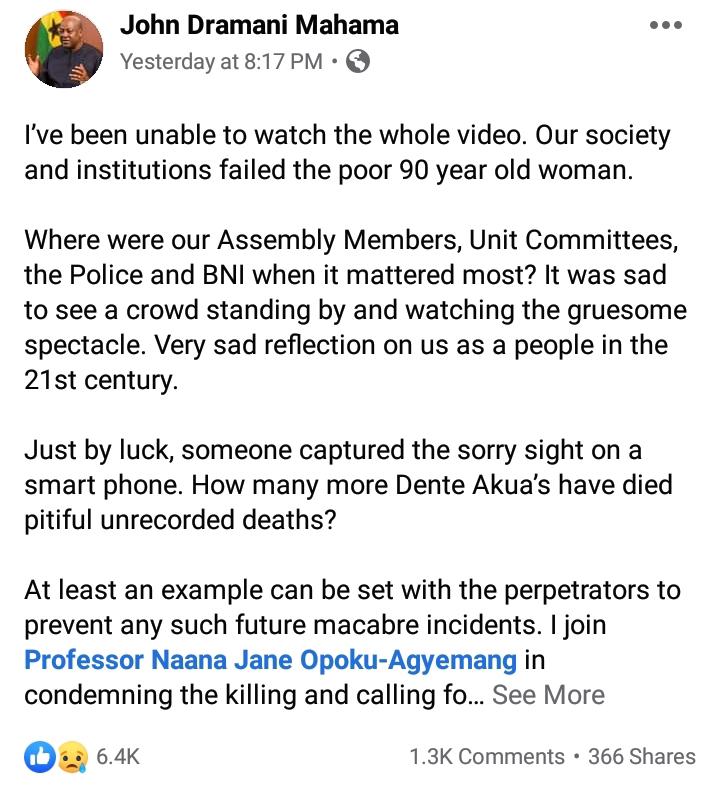 "Where were our assembly members, unit commitee members, the police and BNI when it matter most? It was sad to see a crowd standing by and watching the gruesome spectacle" he said in a facebook post.
But Ghanaians have the following as a reply to Mahama: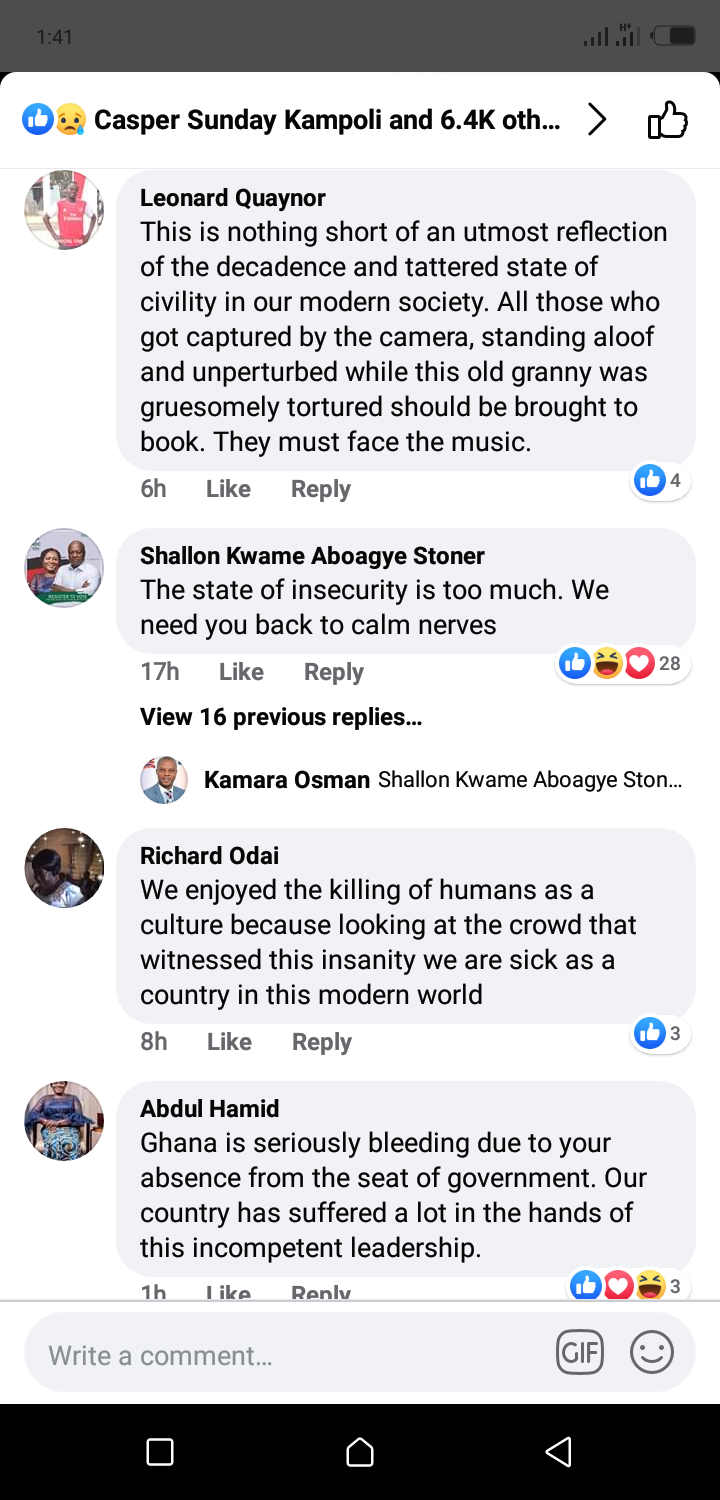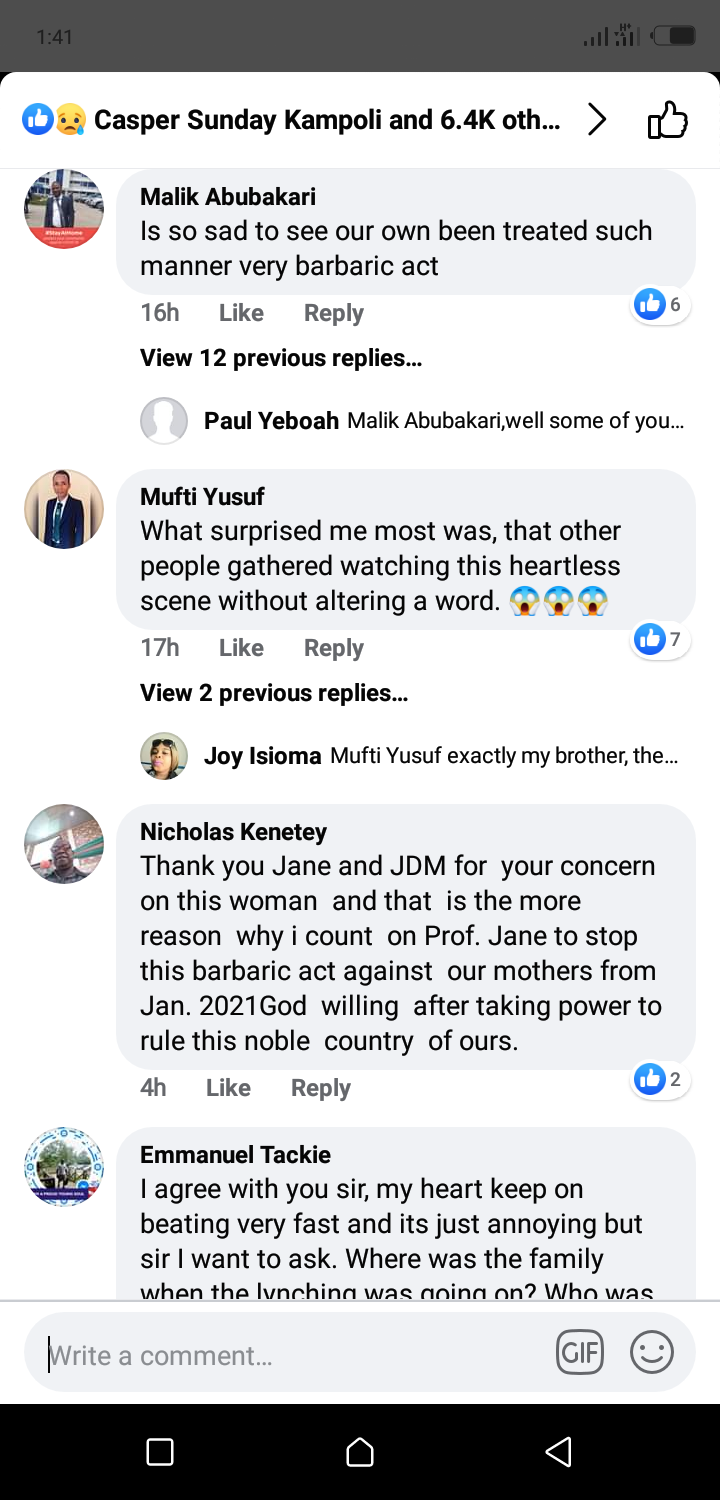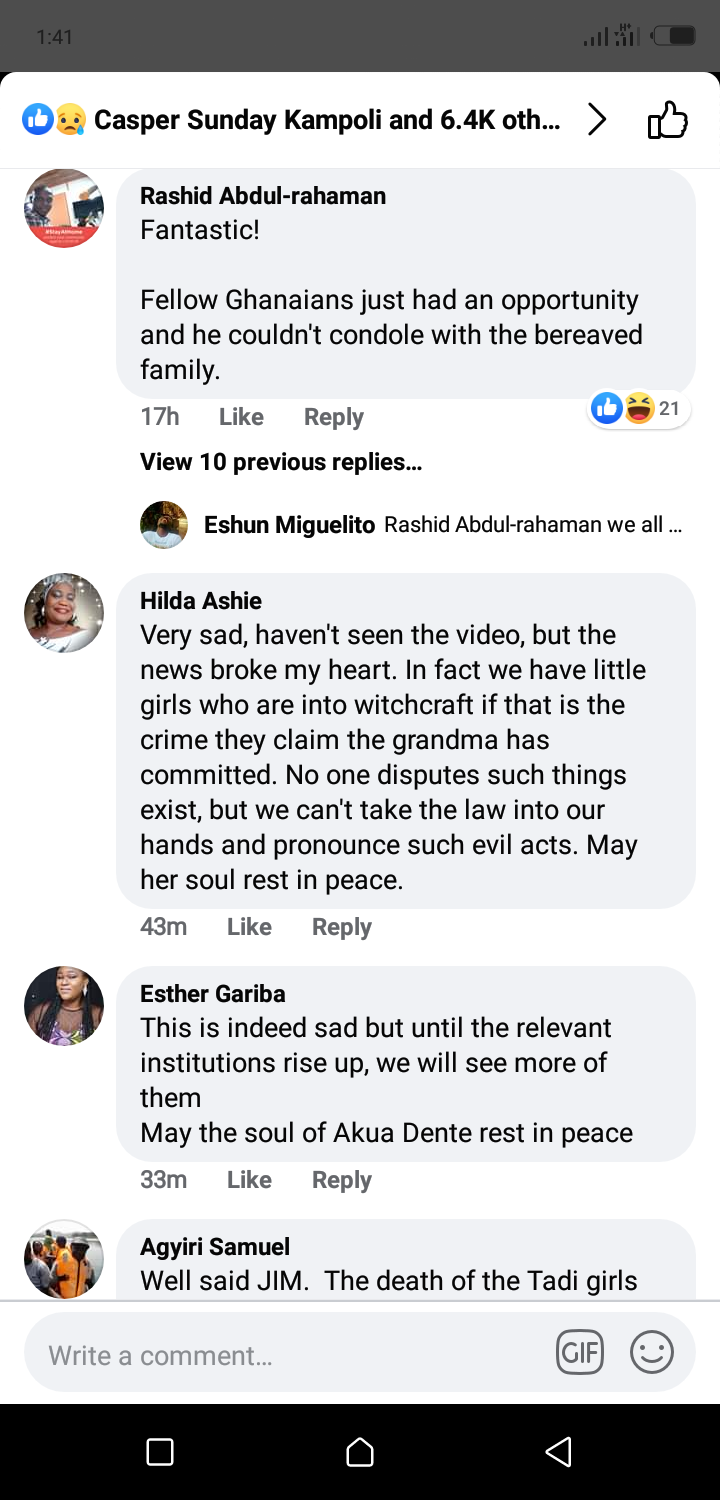 She was lynched like late Adams Mahama im Denkyira Obuasi.
Adams Mahama was Lynched after he was perceived to be an armed robber. He was walking down a path he usually used and residents stopped him and killed him.