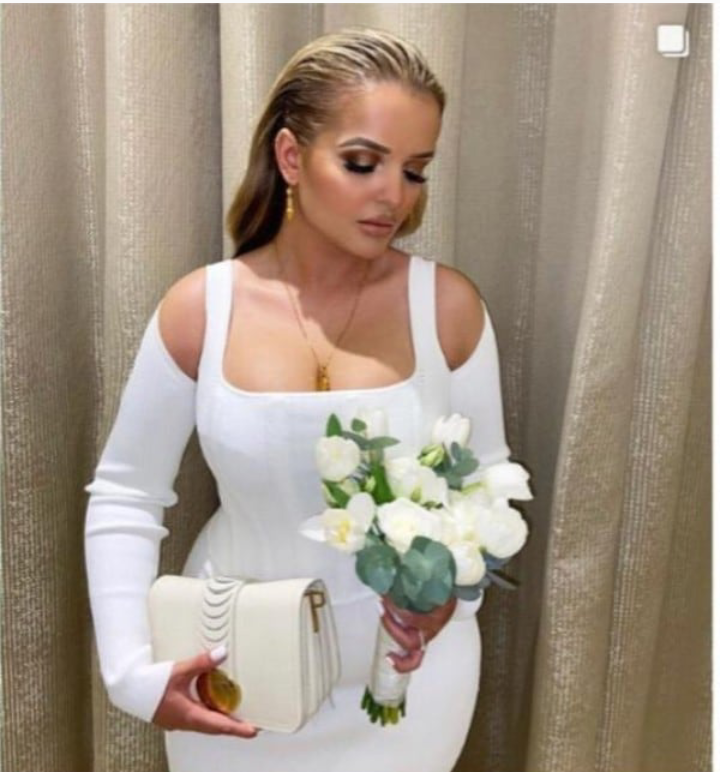 President John Dramani Mahamas son married in a private ceremony in Dubai to her long time Algerian girlfriend.
Many felt this union is a union of the rich marrying the rich.
Ghanaians have dig deep and gotten information that the beautiful Algerian woman is the daughter of the new Algerian Minister of finance Ayman Benabderrahmane.
The sources also indicates that the woman is a professional doctor and a philanthropist who lives a simple life and a quiet one.
The internet was a washed with pictures of their ceremony from Dubai.Ghanaians wish them well as they embark on this beautiful journey of love.
President John Dramani Mahamas son Shafiq got good eyes and settled on such a noble lady.
The woman whose name is Dorcas posed for the cameras in a gentle smile on her happiest wedding day.
May the good Lord shower his blessings on this marriage, move them from Grace to Grace and joy upon joy.