Former president John Mahama's claim to fame in Ghana's politics was seen as a miracle by some Ghanaians. The astute journalist who is now on exile,Manasseh Awuni Azure has revealed that at a point in time John Mahama wanted to quit politics .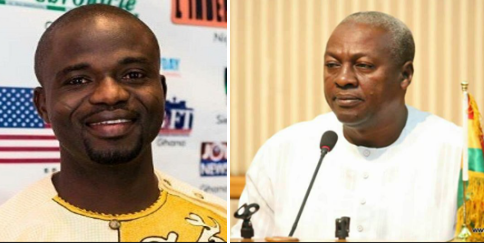 Manasseh Awuni Azure is the author of a best selling book named "The fourth John". His book reveals the sudden rise and fall of the proud son of Gonjaland ,John Mahama.
In the late hours of yesterday, after the NDC has finished with the outdooring of Jane Naana Opoku Agyemang as John Mahama's running mate, Azure took to his facebook wall and released another bombshell on Mahama's candidacy.
In his revelation ,he said that in 2004 John Mahama decided not to contest as the parliamentary candidate for West Gonja. The Northern caucus of the NDC at that time have decided to nurture him to contest as a president candidate in subsequent years.
According to Manasseh's revelation, John Mahama decided to find a life outside politics since he had the feeling that he has done his part in serving mother Ghana.
Below is the image of Manasseh's revelation on John Mahama.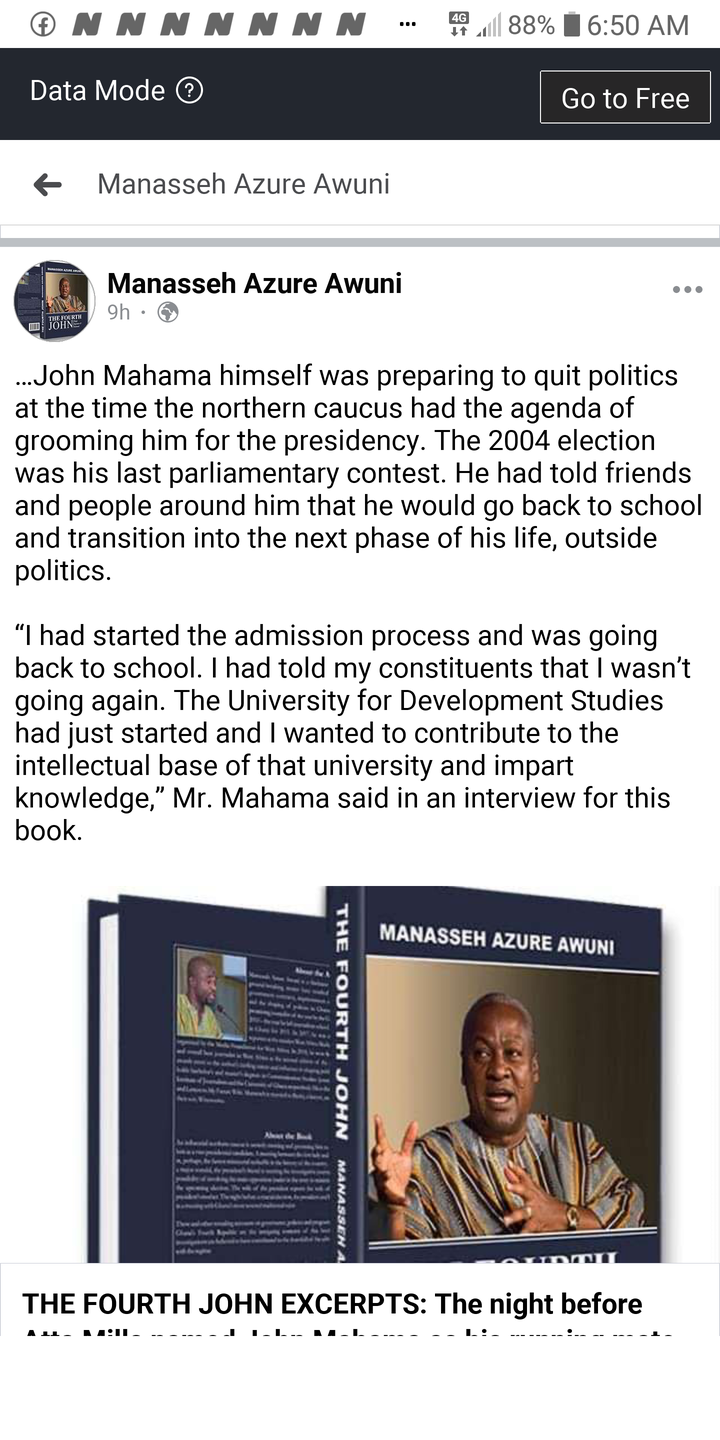 Do you agree that John Mahama should have been off the Ghanaian political space by now?