Ghanaian journalist with GhOne TV Serwaa Amehere has shared her experience after going for the covid-19 vaccine jab.
According to her, she couldn't sleep hours after she took the jab and that was followed by severe headache, pain in her arms and she became weak as well.
Serwaa Amehere however added that her doctors assured her she will be fine; she, therefore, admonished everyone to go and have their own jab and not panic over her own reaction.
She wrote on Twitter:
"Hours after I took the vaccine, I couldn't sleep. Severe headache, severe pain in the arm, weakness but my doctor says I'll be fine and I'm sure I will. Don't panic, go take the jab."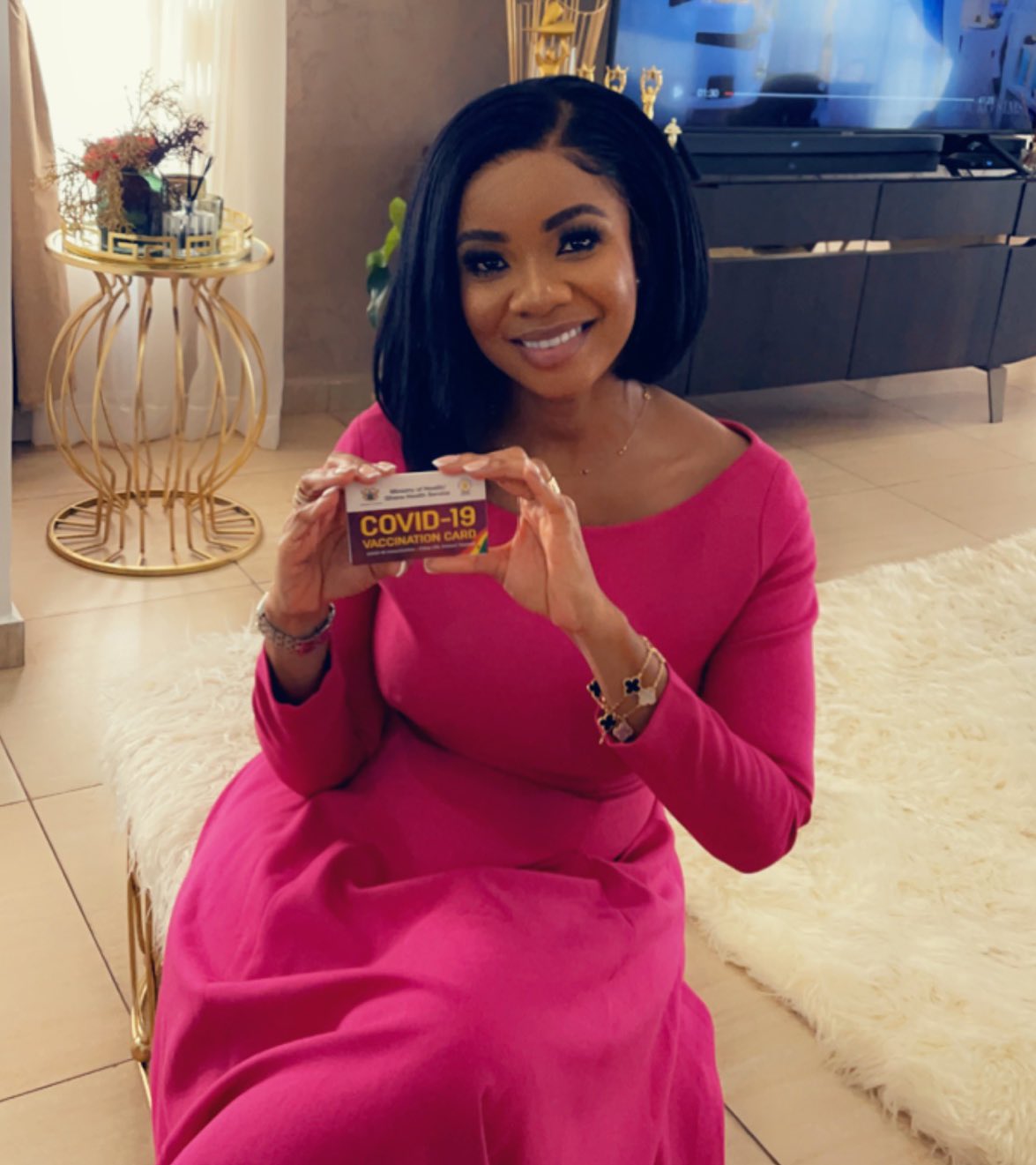 Serwaa Amehere later updated her earlier post where she complained about her inability to sleep. She said that she could now sleep but the severe pain she had after taking the vaccine still remains, albeit a bit okay now.
"Update: I've been able to sleep. Pain is still severe but better than earlier," she wrote.
See her tweets below:
Update:
I've been able to sleep . Pain is still severe but better than earlier. 🙏🏻 https://t.co/GyakPWqM9y

— Serwaa Amihere (@Serwaa_Amihere) March 16, 2021