Deputy Minister of education donates science laboratory equipment to a Senior High Schools in Assin North and South (Fosu)
The Assin South Member of Parliament, who doubles as the Deputy Minister of Education, Hon Rev John Ntim Fordjour, has provided the equipment in the scientist's laboratories to the high schools of Assin North and Assin Fosu municipality with existing science laboratories.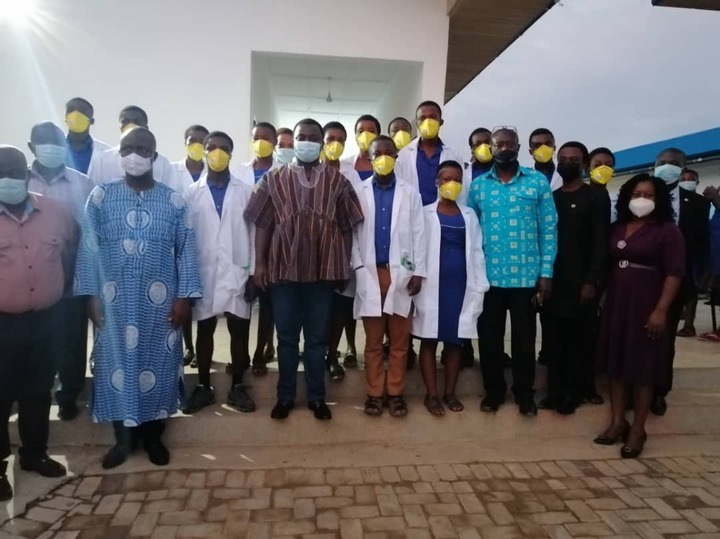 The Deputy Minister began his contributions at Assin Manso Senior Higher School and ended at Assin North Technical High School.
CHECK ALSO: Man City Target Nuno Mendes Likely To Stay At Sporting CP
Some of the facilities included laboratory thermometers, vaccine bottles, microscopes, reagents, test tubes, experimental chemicals, thermometers, pipettes, office equipment etc.
CHECK ALSO: Another policewoman discovered dead in a hotel room, leaving behind a strange note [Photos]
He made a donation of this sort to improve the academic activity at the various scientific laboratories at the schools, according to the Deputy Minister.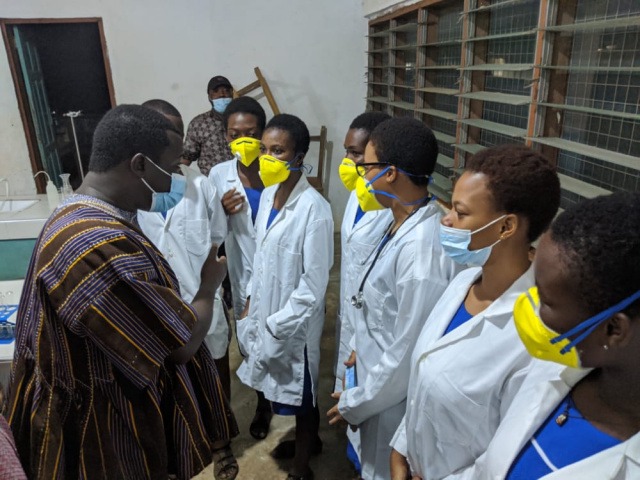 He stressed also that the Assin State College performance in the National Mathematical and Science Quizzes has motivated him to improve the department of science at various schools.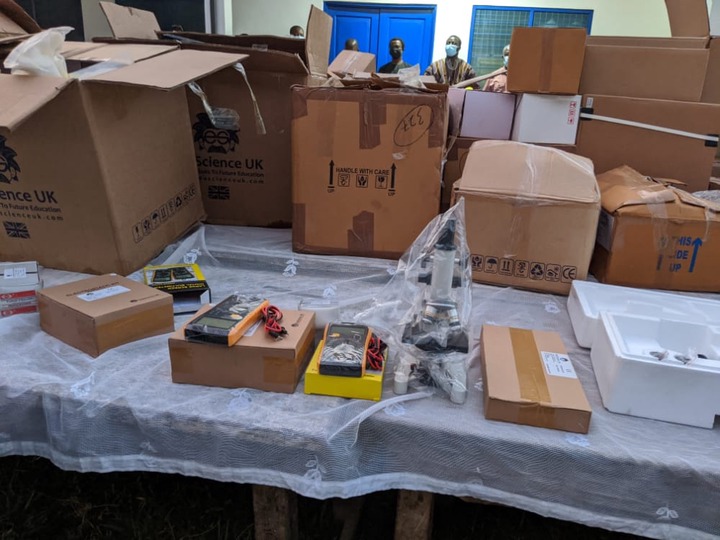 Assin Manso Senior High School, Obiri Yeboah Senior High School and Assin North Senior Technical School are all well-off schools.
CHECK ALSO: Teachers and children in Assin Twapease, pleads with government, NGOs, and people for support to fix their crumbling school.
The Deputy Minister for Education was accompanied by the MCE for Assin Fosu Municipal Assembly, Hon Nicholas Fiifi Barkoh and the DCE for Assin North District Assembly, Hon Charles Ohene Andoh. The MCE for Assin Fosu stood on behalf of the three MMDCEs in the Assin to thank the Deputy Minister for his commitment and support for the Schools and asked for more improvements in the various Schools.
The Deputy Minister also urged the schools to properly look after the school's equipment to last for a long time.