Big Momma Queen of The Kitchen, CJ Biggerman features his mother as she raps like a profesional rapper to commemorate mother's day.
CJ Biggerman, a young Ghanaian heavyweight rapper, has done something unusual in the rap game by featuring his own mother on his latest song, and she raps hard with bars after bars like a mainstream rapper.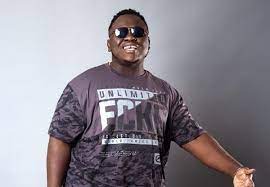 "Queen of The Kitchen" as she crowned herself in the rap verses she flows in the video below, is not "Your Usual Momma," as she added, has wowed many fans of the versatile Ghanaian rapper to the extent that the video has received a massive retweet and likes following its release on Twitter.
Yo my mum dey Rap Damn!!! Check this out guys. #Bigmommabycjb #HappyMothersDay pic.twitter.com/qV4QJRaaOb

— CJBIGGERMAN (@Cjbiggerman) May 8, 2022