Brief Biography of Young Beautiful Ghanaian artiste, Gyaamah
Emmanuella Akua Gyaamah Berchie, better known by her stage name Gyaamah, is a Ghanaian female singer and songwriter who grew up in Kwadaso Estate, a neighbourhood of Kumasi in the Ashanti Region.
She has supportive parents who are doing everything they can to help her realise her musical dreams by guiding her and financially supporting her.
Gyaamah is a versatile young Ghanaian beautiful lady, a multi-talented musician, who composes her own songs ranging touching almost all the modern African genres which has made her grow more fans across the country.
Mr. Kwaku Duah Berchie, a financial analyst, and Mrs. Agnes Afua Mensah, a successful entrepreneur, are the parents of the 15-year-old artiste. She attended Kumasi's Little Angels School before moving on to East Legon's Kay-Billie-Klaer International School and Accra Grammar School (Oyibi).
She became interested in music as a result of her attendance at Sunday school, which is very prevalent among Ghanaian children. She joined the ICGC Open Heavens Temple at the age of seven and began creating songs at the age of eight. From there, a love for music blossomed.
Reggae/dancehall, Afropop, and HighiLife are some of the genres of music she is familiar with and performs. In her own words, writing and singing her own songs distinguishes her from other musicians in the industry.
Gyaamah's goal in the industry is to dispel the impression that it is only dominated by men and that women can succeed as well. Alicia Keys, an American female singer and songwriter, is her musical inspiration.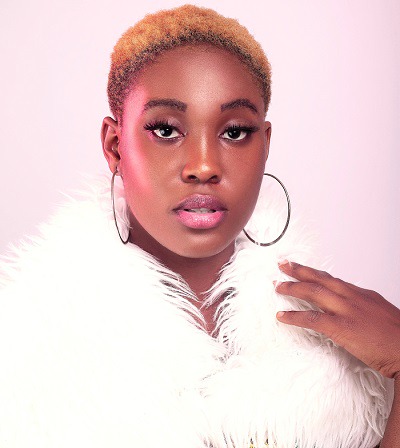 She, along with Rightious Vandyke, Ashley Chucks, and Gideon, were participants on the inaugural season of Nsoromah, a reality show on Adom Tv. She is an unsigned artist who is yet to be signed to a record label.
"Writing and singing to myself provide me with inspiration and I am here to make my own trend and fly the Ghanaian flag high" – Gyaamah says "I see no one else as a competitor in this field" – she added.
Her advise to up-and-coming Ghanaian artists is to put God first in all they do, and everything else will fall into place. Burna Boy is one of the top most worldwide music act she looks up to.
Born: 27th December 2006m in Kumasi
Father: Mr. Kwaku Duah Berchie
Mother: Mrs. Agnes Afua Mensah
Education: Wesley College, Cape Coast
Songs: Screepa, Screep Yourself, Karma, Haters, Black Lives Matters, Jah Bless