Ghanaian journalist, Bridget Otoo accuses Stonebwoy of promoting scam
A Ghanaian journalist, Bridget Otoo turned to social media to express her displeasure with a well-known Ghanaian dancehall musician who encourages people to invest in NFTs, claiming that he once promoted MenzGold, which ended up scaming their customers.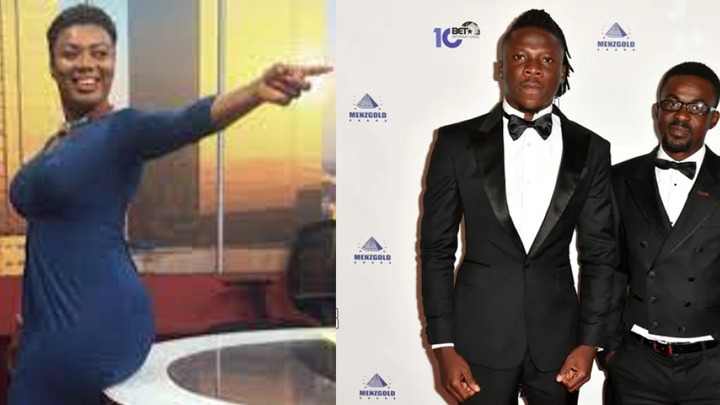 Stonebwoy was originally one of the celebrities signed to the Zlylofon Music Record label, as well as one of the ambassadors of the now-defunct investment firm MenzGold, both of which are controlled by Ghanaian businessman Nana Appiah Mensah, also known as "Nam1."
CHECK ALSO: Shatta Wale reveals Black Sherif and Lyrical Joe are his favorite Artistes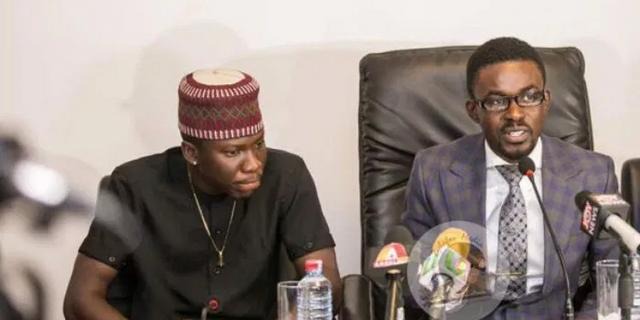 Before it collapsed, the company owed many Ghanaians a large sum of money, much of which has yet to be paid to the aggrieved customers, despite several protests and demonstrations against the investment company and the Ghanaian government, which were supposed to come in and do their best to recover the customers' funds.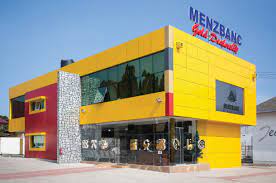 Some customers died as a result of not being able to collect their locked-up investments, which they had anticipated would give income, while others were left in a very bad state, with some having substantial problems with other persons and companies from whom they borrowed money to invest in MenzGold.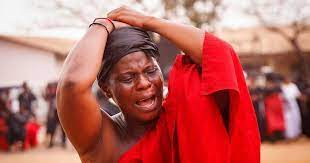 Many Ghanaians, particularly MenzGold customers, are angry with Nana Appiah Mensah (NAM1) and other players in the company, the Ghana Government, as well as those who marketed the company, one of whom is Stonebwoy, a former ambassador with whom Bridget Otoo has a misunderstanding for pushing another investment platform.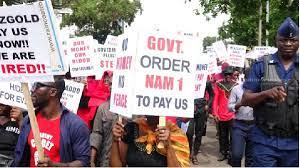 Following the "Putuu" hitmaker's advice to people to invest in NFTs, there have been some unending exchanges between the artiste and the journalist, each attempting to make a point, with Bridget saying Stonebwoy was part of the ambassadors of MenzGold who championed and led customers to lose their money. as seen below:
"You are part of the ambassadors of menzgold who championed and lead customers to lose money."
Many people lost their lives following the collapse of the company out of grieve and sorrow, which the journalist asks the singer whether he really cares and that is it fair to introduce the to another venture in the aim of making them make some money as she added as see below:
"Some have died as a results of the Menzgold scam. Do you think it is fair to introduce them to another "money making venture" ? Do you really care about them?
Every Hardworking Person Deserves To Make Money,The Future is NOW!
Times Are Changing Anticipate the #SidiCoinNFT @sidicoin Join The #SidicoinClub Will Tell You More Later. #NFTsCommunity pic.twitter.com/KO6h1GlYW8


— 1GAD (@stonebwoy) April 18, 2022
The CORE problem of the MENZGOLD SAGA has the least to do with ambassadors, pls you stand in a good position as a Media Personality to seek the reality from NAM1 And the GOVERMENT.. one Love 💕

— 1GAD (@stonebwoy) April 18, 2022

Ghanaian journalist, Bridget Otoo accuses Stonebwoy for promoting scam
We can never stop learning we always have to gain more knowledge esp. in a new market like this. I cannot guarantee the value of a tweet so I'll never buy or ask any one to. Congrats to our poll bearers,they minted and sold a video meme of themselves on NFT. https://t.co/j5U8ozmP8u

— 1GAD (@stonebwoy) April 18, 2022
Now talking about risks my dear sister, I trust there's risk involved in everything that's why one has to know their security in every endeavor. Pls can u share an example of an up up market?

— 1GAD (@stonebwoy) April 18, 2022
Ghanaian journalist, Bridget Otoo accuses Stonebwoy for promoting scam
Ghanaian journalist, Bridget Otoo accuses Stonebwoy for promoting scam
Ghanaian journalist, Bridget Otoo accuses Stonebwoy for promoting scam

Thank you for reading this post, don't forget to subscribe! If you have any music, content or products or services you wish to advertise on ZackGh.com or ZackNation then get in touch with us on this number +233246722883 or +233246187160 or you can use the WhatsApp button below.
NOTE: Please take note that the above numbers are currently our official numbers, so please don't contact any other number other than the numbers above, Thank You.
We are also into social media handling, if you have a social media page that you cannot handle it yourself or you need more followers, likes, views for your handle, page or YouTube Watch Hours, subcribers, or views; If you need someone to do that for you just get in touch.
#Sarkodie #ShattaWale #Stonebwoy #Entertainment #Sports #News #Celebrity #CelebritiesLifestyle Ghana Download Mp3 download GhanaWeb Google TikTok Facebook Coronavirus Twitter Weather Jackie Appiah