Black Sherif sets new record with Kweku The Traveller as it top charts on two different billboards.
Black Sherif's Kweku The Traveller hits 4 million views on YouTube in 2 weeks

Black Sherif tops charts in several countries with Kweku The Traveller

Black Sherif sets new records by topping charts on two different bill boards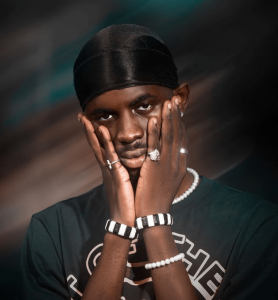 In just three weeks since its debut, the most recent trending song, Kweku The Traveller (also known as "Kweku The Hustler"), has amassed over four million views on the major video sharing platform, YouTube, demonstrating how far the song has travelled.
CHECK ALSO: "The Return of Stonebwoy" in Dodze last night was an electrifying one with massive performances witnessed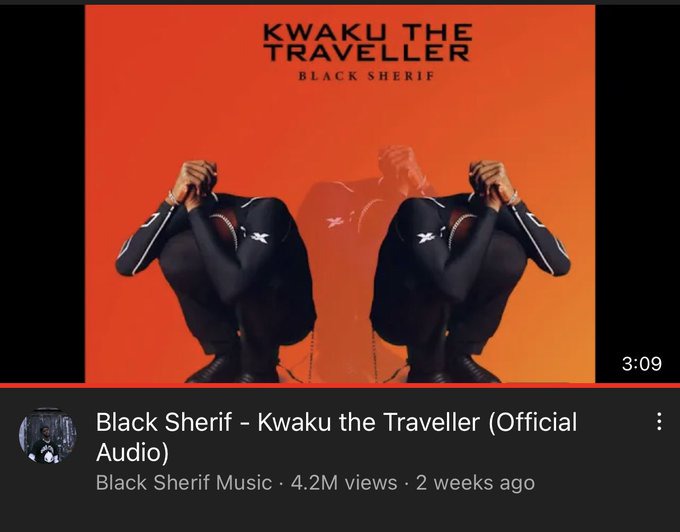 After topping the charts on Apple Music in Nigeria, Africa's most populous country, the song moved on to top billboards in the United Kingdom, the United States, and several other countries, with the song being observed being played during an NBA game in the United States.
The 20 year old, Ghanaian artiste, has broken yet another milestone with his new single "Kweku The Traveller" which has reached number 5 on the US Afrobeats song of the week and number 12 on the Top Trailer Songs Global chart.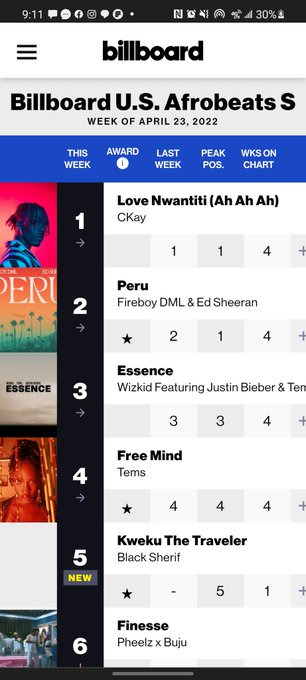 Black Sherif sets new record with Kweku The Traveller as it top charts on two different billboards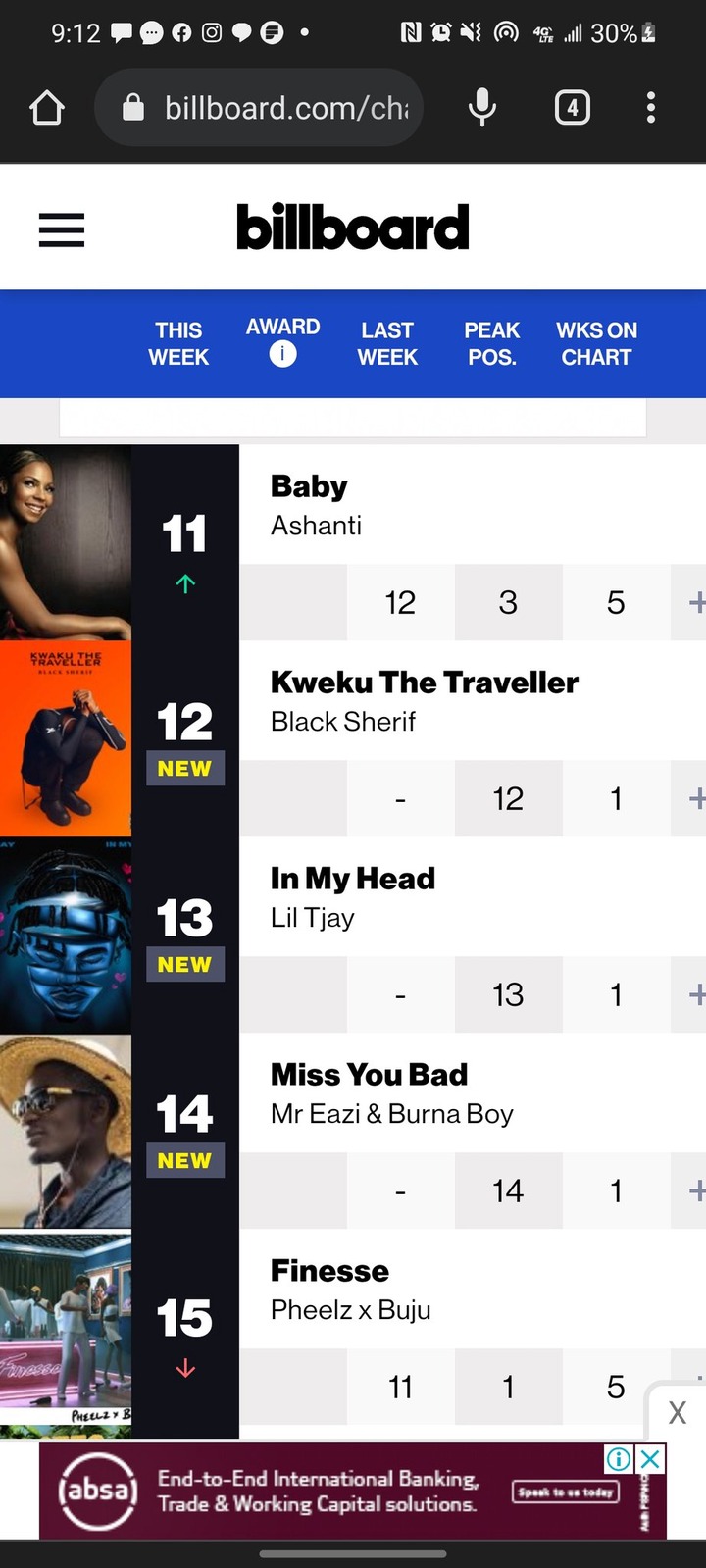 Black Sherif sets new record with Kweku The Traveller as it top charts on two different billboards Source: ZackGh.com