Kumasi is Adum and Bantama, one can not visit Kumasi without setting foot on the busy Business Centre Adum and the seat of the right man of Otumfo, Bantama.
On a happy day, Bantama looks ordinary with car horns and businesses and on a sad day, Bantama looks depressed with a turning cloudy weather.
What should have become a beautiful ordinary day at Bantama has turned to a mourning cloudy Tuesday for the inhabitants as of one of the greatest town within the Ashanti Empire and the Kumasi Metropolis.
Young and full of life today, tomorrow cannot promise same peaceful life. You might seem fine tonight but tomorrow comes with problems and if help is not given you are no more.
Teddy Mensah, 26 turned Bantama South community into mourning when he couldn't control his actions anymore. Teddy who is popularly known as Papa by family members and 2Pac by friends and associates, was a loving and jovial individual who associates with everyone; young, adult, and aged. No matter who you are, Teddy will find ways of been on your brighter side.
Papa lives with his family at their family house at Bantama South near the main road. His mother Madam Akua could not bare more children so Papa became her everything in life. Madam Akua is within her sixties approaching another birthday.
Papa went out as usual last night and had his usual meetings with his friends. It is alleged that, they gamble anytime they meet, and the gamble is within themselves as friends. Papa won a gamble last night and the other party wasn't happy, a confrontation between the two ended with the other party slapping Papa. Friends present at the scene last night, recounted that, Papa did not retaliate and neither did he made any attempt to fight back.
He then took his money and headed home like nothing was a problem, but deep inside, one can feel he was burning with anger and sadness due to the slap he received from the other party as a result of the gambling win.
Papa in the early hours of Monday had an argument with a woman believe to be the love of his life, and the case might have ended unsettled. The said woman then packed her stuff and moved out after a heated fight between the two broke their relationship.
So the sadness Papa went out to gamble with on Monday evening was due to the breakup with his lover who moved out on Monday morning.
Papa's mother, Madam Akua told reporters that, Papa did had an awful smell on him when he came back home on Monday evening so she told him to go and rest. A smell that of unidentified drugs and alcohol.
After few hours, Papa came out bashing the windows of his mother to come out but Mother Akua who is allergic to alcohol told her son to go inside and she will be with him shortly. It was then that Papa took almost everything from his room and set it on fire. Neighbors came out and the fire was put down.
These were all symptoms showing the boy was suffering from something but neighbors and the mother who has no knowledge of psychological problems and it's effects thought it was due to the alcohol he has consumed that evening.
He was put back to his room and everyone was back to their room for the night.
Not knowing, they were going to wake up this morning with Papa's body hanging in front of his gate.
Madam Akua woke up around 5:30am as usual, just to be threatened with something that looks like a spirit hanging in front of Papa's room. Her scared voice brought out neighbours just to confirm it was not a spirit but Papa's dead body.
The nearest relative who shares room with Papa said he heard him in the middle of the night talking to his girlfriend to come back and not listen to the voices of rumors circling around and if she fails to come, he, Papa will commit suicide. The relative, Kwesi thought it was bragging Papa was showing to the girl and never assumed he could go that length.
He who loves people could not be loved by one woman so he resulted to suicide as final choice. Friends are blaming the gambling slap Papa received from the other party who lost to him, making reference that if he shouldn't have slapped Papa, may be they could have all sat there enjoy laughs and help him heal but the slap ended their whole night when Papa broke away.
Neighbors are also blaming the lover who left him whiles others thinks it was an irrelevant step for him to take. Speaking with a few psychologically trained doctors, gave me an insight of how depression can destroy someone within a minute. You might seem fine and be on top of your problems, but one incident can just resurrect all your problems bringing them to hunt you.
The general tally of suicide rate in the world per the 2019 results from world thermometer puts the number at 800,000 suicide deaths annually, with Ghana having recorded 1500 cases of suicide.
Dr. Akwesi Osei who is the head of Psychological Unit in Ghana, made some relevant submission during the 2019 World Suicide Prevention forum organized in Accra, and he established undoubted facts of how more than 4500 suicide cases goes unreported, so Ghana might have recorded 1500 suicide cases but the unrecorded cases puts the whole tally at 6000 Ghanaian suicide deaths.
And it is shocking that, out of the global 800,000 confirmed suicide deaths, a small country like Ghana with 30million people can record such an alarming rate of suicide deaths. And the worst things are, the laws of Ghana makes suicide a crime so people cannot seek help.
Section 57, of the criminal code of Ghana makes suicide offenders guilty of misdemeanor which is punishable with jail fines, so instead of giving help to a depressed person who tried to commit suicide, we are rather putting him in jail and that sucks.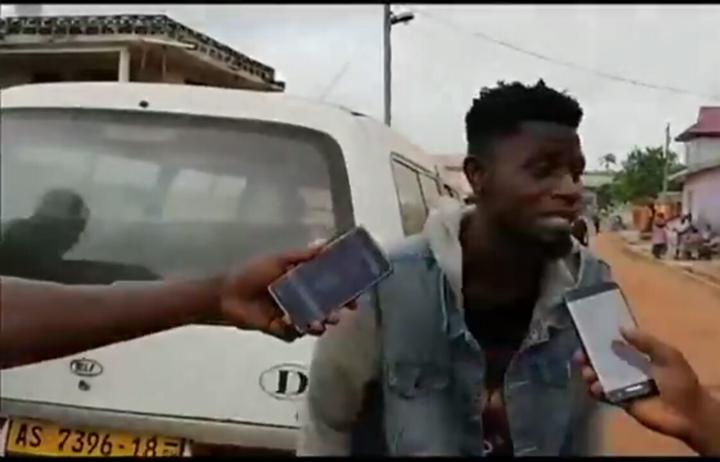 A friend of Papa who was present at the said gambling tells how the slap could have even hunted him because it was not just a normal slap but a big slap from a huge hand.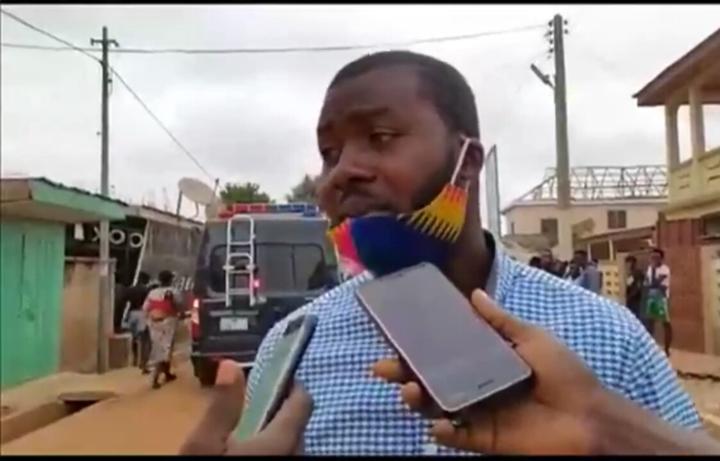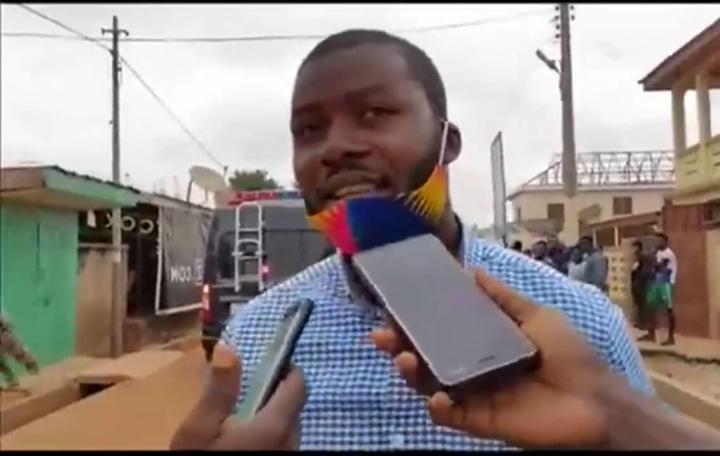 Assembly member of the area, Mr. Opoku said Papa was a great child with bright ambitions but who knows what he was going through. This is the first time in over 3 decades for the community to experience something like that.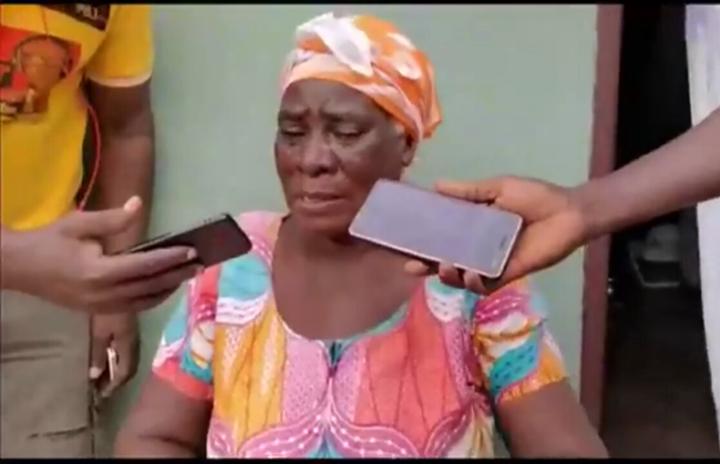 Mother of the deceased who couldn't hold down her spirit as she tells her side of the situation.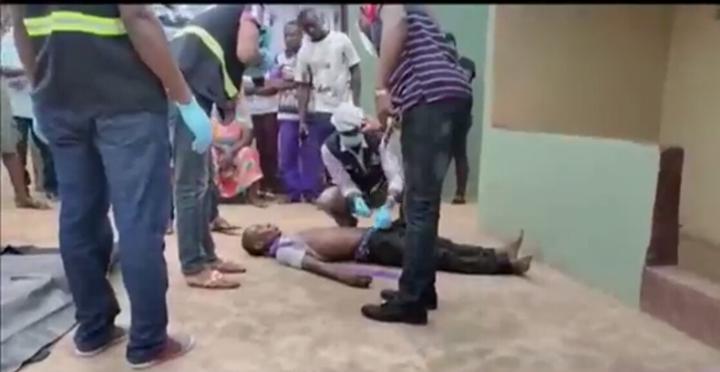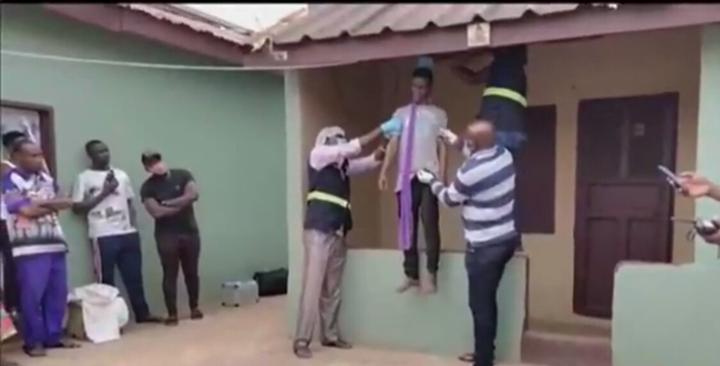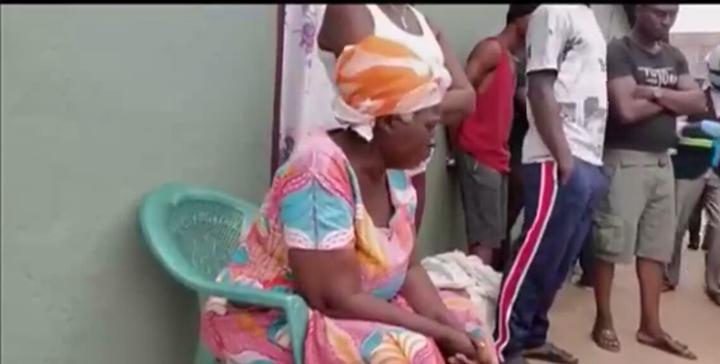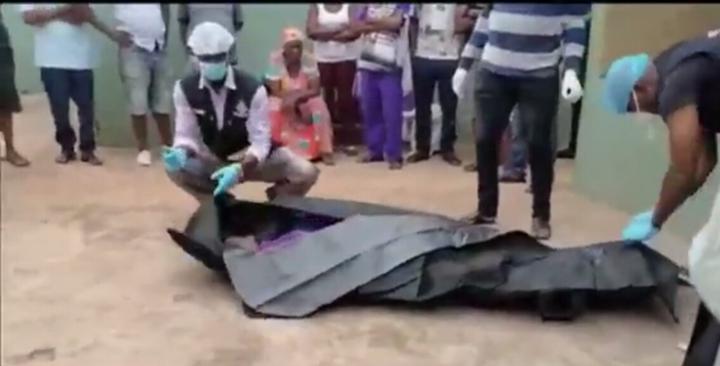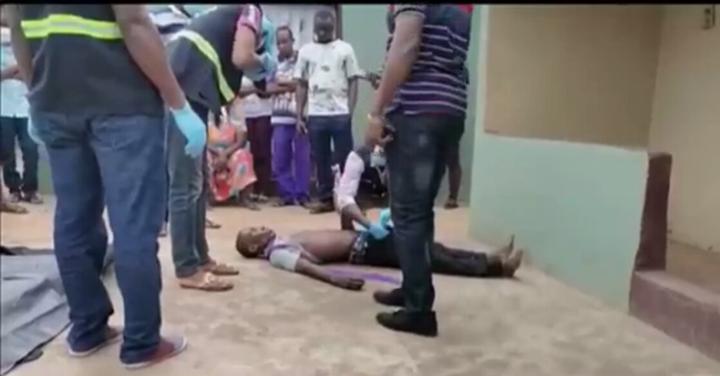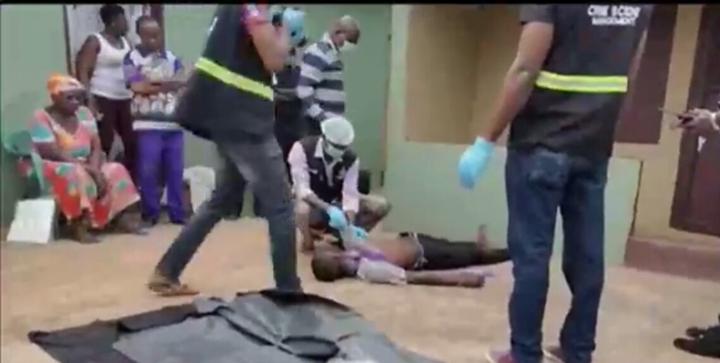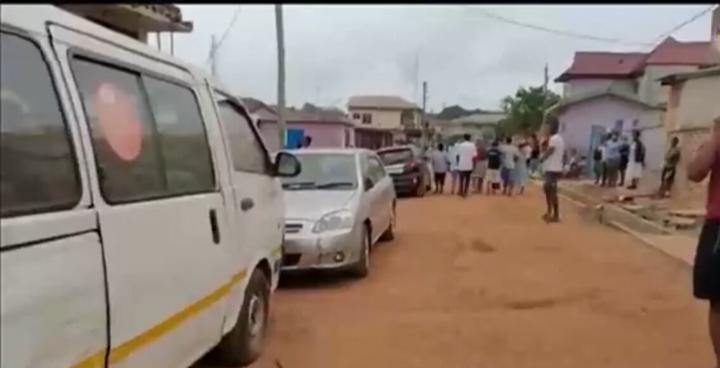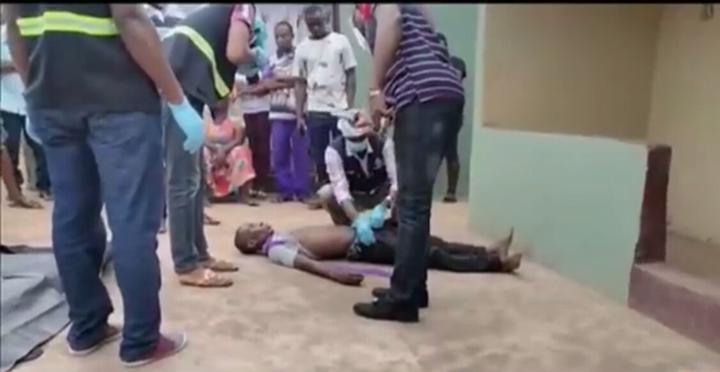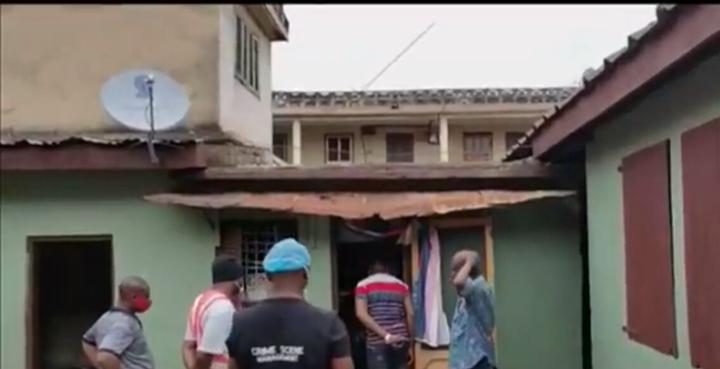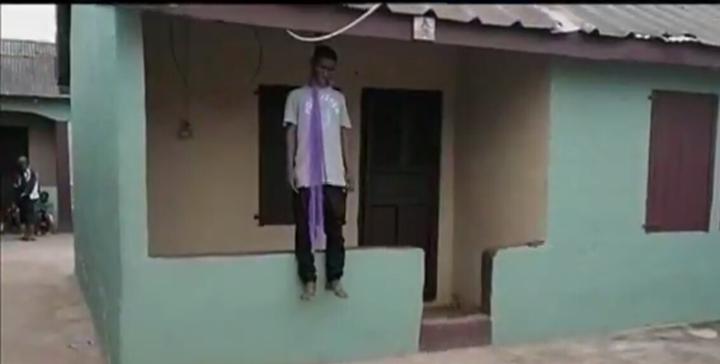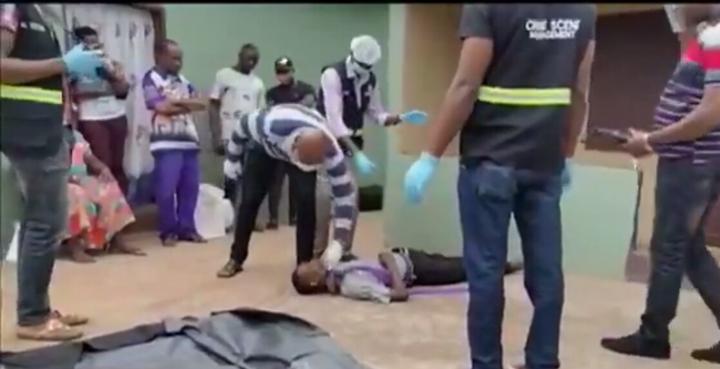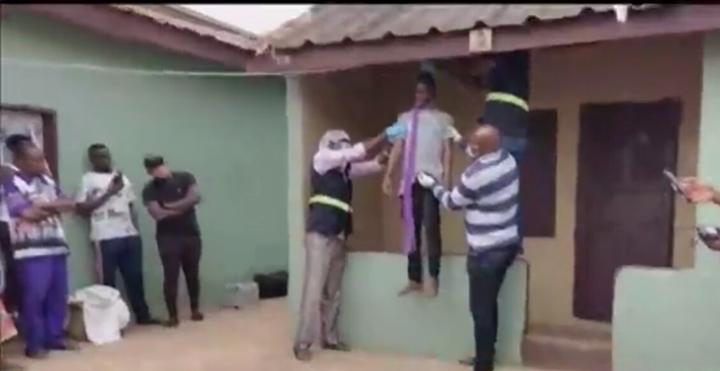 Police have taken custody of the body hoping to find more revelations that could lead to the unsolved mysteries