Akufo-Addo's daughter marries the son of GIHOC boss, Kofi Jumah
The son of the GIHOC Distilleries' Chief Executive Officer, Maxwell Kofi Jumah marries of Ghana's President, Nana Akufo-Addo's four daughters, Edwina Akufo-Addo.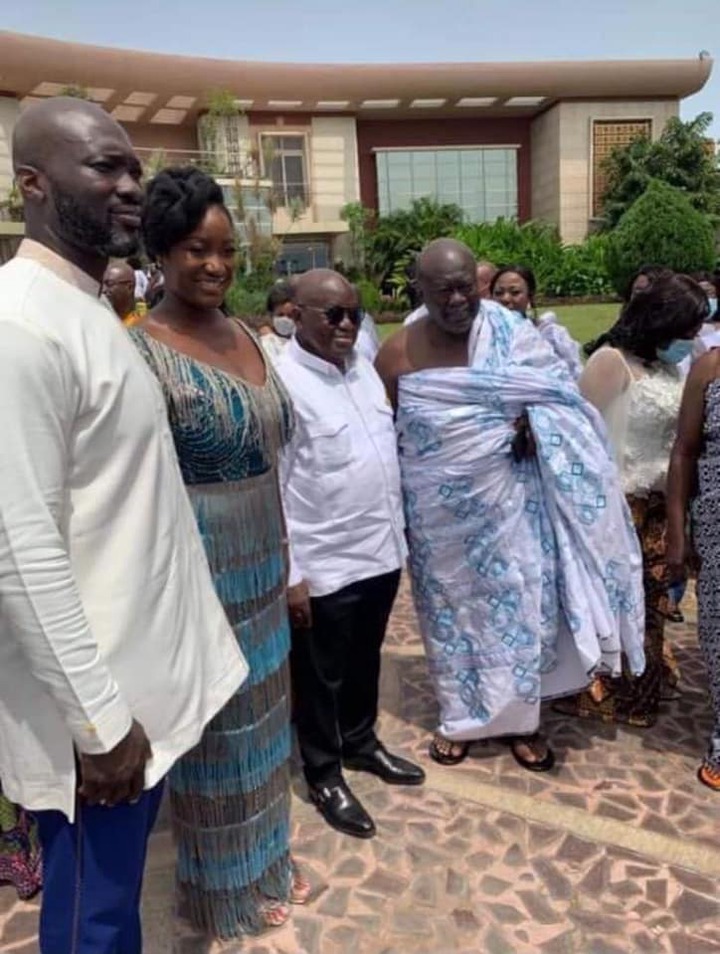 Kwabena Jumah and Edwina Nana Dokua Akufo-Addo married in a private ceremony over the weekend with few people invited.
The opulent gathering was said to have taken place at the Presidential Villa.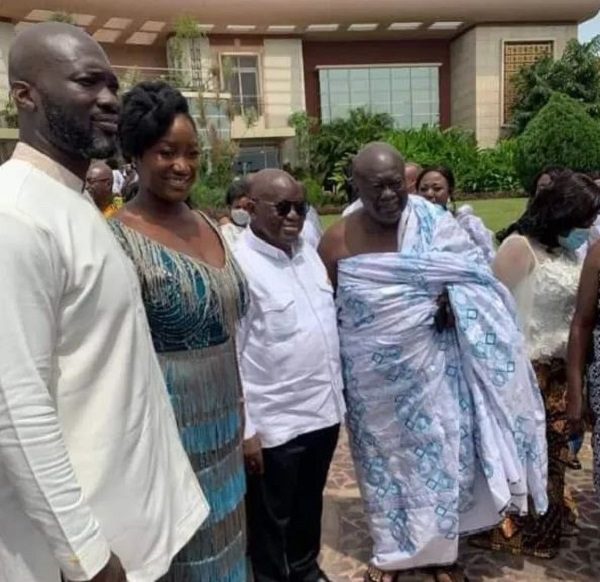 The President, as the delighted father of the bride, attended the ceremony in a white long-sleeved shirt and black trousers to be a part of his daughter's special day.
At the ceremony, First Lady Rebecca Akufo-Addo wore an all-white kaftan dress.
The ceremony was also attended by Vice President Dr Mahamudu Bawumia and his wife Samira Bawumia, as well as other NPP bigwigs.
The newlyweds have received praise and blessings as a result of the photographs' appearance on social media.